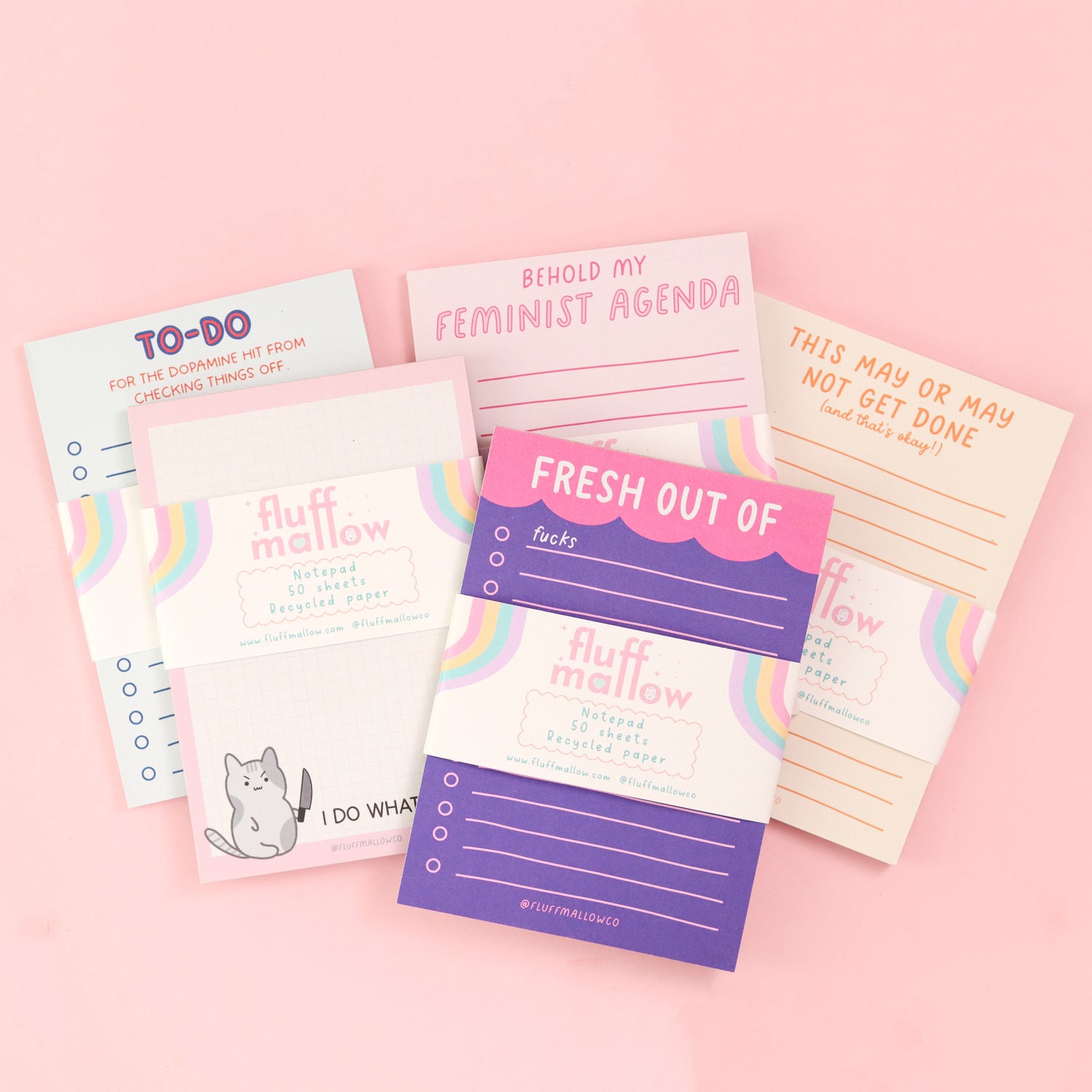 MY STORY
Whether you're audaciously autistic, an awesome ADHDer, proudly LGBTQIA+, or rocking your physical difference, you're welcome here. Fluffmallow offers gifts, stationery, stickers and pin badges that celebrate your uniqueness; helping you feel seen, heard and validated. 
My mission is to empower you to celebrate how freakin' awesome you are. How? With my range of original, supercute pin badges, stickers, notepads, bookmarks, iron-on patches, and other funksome goodies and gifts… All hand-drawn by me, from pencil sketch to finished product. 
So what are you waiting for? Throw off that weighted blanket and join Fluffmallow in mainstreaming the marginalised. Wear your difference with pride, and (unobtrusively) flaunt your uniqueness in the kookiest way possible.
Oh, and you'd probably like to know that Fluffmallow cares a heck of a lot about our precious earthis eco-conscious – I work with planet-loving manufacturers, I don't use plastic packaging, and I use recycled materials as much as possible.
READ MORE
★★★★★

"I have a slew of pins on my hat, can't wait to add this to the representation collection!"

- KALE

★★★★★

"The pin matched the description perfectly and the recipient was so happy to connect it to their hat, so they have a conversation starter with people and represent their community."

- Heather M

★★★★★

Best Blåhaj pin out there! It went straight onto the strap of my pur-- uh, very CIS man-bag!

- W.A.S.